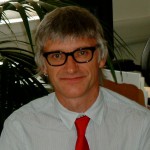 ACHIEVING the best possible outcomes for children and young people is top of the agenda for East Sussex County Council's new Director of Children's Services.
A decade after his last stint at the authority working as Head of Safeguarding, Stuart Gallimore will return to the county at the end of April to lead the Children's Services department.
"The key challenges that Children's Services face are the same wherever you go," Mr Gallimore said. "It is all about needing to achieve the best possible outcomes for children and young people – in terms of their learning, their safety and security, and their health and wellbeing. It's also vital to close the gap for young people who have additional challenges as a result of their circumstances or background.
"I have the privilege of being director of something that is working to change the lives of thousands of children and young people across East Sussex."
Mr Gallimore will be part of the council's top management team, who work together to make sure that the four priorities of delivering economic growth, protecting vulnerable people, helping people to take control of their own lives and making the best use of resources are delivered across all council services.
Becky Shaw, East Sussex County Council Chief Executive, said: "We are delighted to welcome Stuart who will bring extensive skills and experience to East Sussex. Stuart will be an excellent leader for Children's Services and an invaluable addition to the Corporate Management Team as we work with elected Members to deliver services and design our future plans."
Having qualified as a social worker in 1984, Mr Gallimore worked in Cheshire, North Yorkshire and Bradford before relocating to East Sussex in 2000.
After four years with East Sussex County Council, Mr Gallimore became Assistant Director of Children's Services at Portsmouth City Council and most recently served West Sussex County Council as Deputy Director, then Director of Children's Services.
Mr Gallimore is a trustee of two children's charities – the SSAFA, which provides in-house health and welfare services to serving military personnel and their families, and Children on the Edge, which works to restore the rights of children from fragmented communities in countries including Uganda, Bangladesh, India, Burma and Thailand.
Mr Gallimore, who starts work at East Sussex County Council on April 28 replaces Ged Rowney.