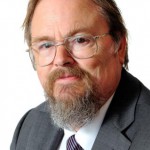 FINDING a reliable tradesman or help around the home couldn't be easier, thanks to East Sussex County Council's Buy and Support With Confidence directory.
The A5 booklet, the ninth edition published by the county's Trading Standards team, contains information on scheme members as well as useful advice on consumer rights.
Members of the two schemes are invited to advertise and this year's directory features more than 100 businesses covering home improvement, motor services, professional services and care and support providers.
Buy With Confidence has 400 members locally approved by Trading Standards, and Support With Confidence has approved over 130 providers of care and support, helping people live independently in their own homes.
Councillor Rupert Simmons, East Sussex County Council's Lead Member for Economy, said: "The publication of this booklet will help our residents find businesses they can trust, which is great news for the local communities.
"The Buy & Support With Confidence schemes include businesses covering a wealth of services that have undergone vigorous checks by the county council's Trading Standards Service and Adult Social Care team."
Consumers can request their free copy by calling the Buy & Support With Confidence team on 01323 463440 or by emailing buywithconfidence@eastsussex.gov.uk
The directory can also be picked up from council buildings throughout the county including libraries and community hubs.
Businesses or local care providers wanting to find out how they can join the schemes can contact the team on 01323 463440.
For the full list of members on both schemes please visit;
www.eastsussex.gov.uk/buywithconfidence
www.eastsussex.gov.uk/supportwithconfidence