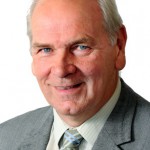 PHARMACY users in East Sussex are being asked to help shape the future of the services they receive.
East Sussex County Council is asking people to give feedback on its Pharmaceutical Needs Assessment, which provides a 'snapshot' of pharmacy services in the county.
The document, produced using feedback received from an earlier consultation carried out in October 2013, will be used by the local authority and NHS to plan how pharmacy services can be improved in the future.
People can share their views by taking five minutes to complete a simple online questionnaire. A final version of the document will be approved by the East Sussex Health and Wellbeing Board in July.
Cllr Keith Glazier, chairman of the health and wellbeing board (pictured), said: "We had a really positive response to the October survey and as a result we now have a much clearer idea of how people rate the pharmacy services they receive and how they could be improved.
"This document gathers together in one place a lot of information about what is currently on offer and what people would like to see, and will influence how services take shape in the future.
"By completing the questionnaire, people can help us to ensure that people can get access to the pharmacy services they need, at times and locations which suit them."
The October survey, which was completed by almost 2,400 people, found that most people were happy with pharmacy services, but about a third were uncertain or disagreed that their pharmacy provided sufficient advice about other NHS services.
Suggestions to improve services included reducing waiting times for prescriptions, improving privacy to allow people to talk to a pharmacist in confidence, better provision of health checks and improved parking facilities.
The survey runs until to Monday, June 23 2014 and can be completed online at www.eastsussex.gov.uk/haveyoursay