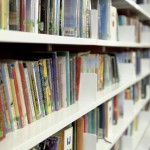 RESIDENTS are being asked for their views on proposed changes to the way mobile library services are delivered.
East Sussex County Council is proposing to combine 17 mobile library stops and provide services to communities in a different, more efficient way.
The changes, which would also affect the mobile office service, would reduce the cost of the service by £131,600 from £259,600.
A consultation into the proposals was approved by cabinet last week (APR 22) and residents will be able to have their say before the consultation closes at the end of July.
The proposals include combining stops in communities where the mobile library visits two or more sites located a mile or less apart. Mobile library services would also be delivered on a three week rota instead of the current two week schedule.
In addition, mobile library visits to 22 sheltered housing units and care settings will be replaced by the existing Care Home Service and Home Library Service.
These services offer either free bulk loans of books and audio books exchanged regularly or a volunteer home delivery of library items to those who have mobility issues, are housebound or have caring responsibilities.
The county council's mobile office would be replaced by visits by tutors to settings in local communities where requested, rather than on a rota basis.
The consultation will run until Thursday, July 31, 2014. Feedback from this will be reported to cabinet later in the year, before a decision on the proposals is made.
The consultation can be completed online at www.eastsussex.gov.uk/haveyoursay while paper copies of the consultation will also be available on the mobile vehicles and on request in library branches.
Additional information
There are currently 127 stops made by the mobile library and six by the mobile office.
The number of visits to mobile libraries in 2012/13 was 22,767, one per cent of the total number of visits to East Sussex libraries (2.1million).
Information gathered by the library service shows that 46 percent of the 1,700 customers using the mobile library also access services in by visiting static libraries.
As part of the Home Library Service, a volunteer helps a customer with their choice of books and delivers them to the homes of those who cannot easily get to a library. People can apply by filling in an application form online at www.eastsussex.gov.uk/libraries/find/disabledaccess/form.htm or by writing to: Manager, Equal Access Services, West D, Library and Information Services, County Hall, St Anne's Crescent, Lewes, East Sussex BN7 1UE
The Care Centre Service provides a collection of books for residents to borrow. Where there are less than five residents who wish to access library services we will also offer the option of the Home Library Service.
More information about the Home Library and Care Centre services is available by calling 01273 335383.