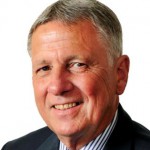 PEDESTRIAN improvements aimed at boosting the economic prosperity of Bexhill have been given the go-ahead.
But part of the originally proposed scheme will be revised in response to feedback received from a public consultation.
East Sussex County Council will press ahead with plans to introduce a 20mph speed limit, widen footways and improve bus stop facilities in Marina, and to improve the Sackville Road roundabout.
The authority will also implement improvements to the zebra crossing on Marina, but has ditched a plan to move the crossing nearer to Devonshire Road after concerns were raised by residents.
However, planned improvements to Marina Court Avenue, including removing access to the De La Warr Pavilion car park, will be reviewed following the results of the public consultation.
The proposals were approved by Cllr David Elkin, county council lead member for resources, at a meeting at County Hall on Monday, April 28 2014.
Cllr Elkin said: "The consultation was a valuable exercise which allowed us to get a very clear idea of the proposals people were in favour of and those over which people had concerns.
"It was very pleasing to be able to take on board the comments people made and to incorporate these in the plans we'll now be taking forward.
"We can now press ahead with improvements which will improve pedestrian safety and encourage more people to walk between the seafront and the town centre, helping to boost Bexhill's economy."
Work on the improvements, expected to cost around £370,000, is due to begin in January 2015 and to last around three months.
The proposals for Marina Court Avenue will be reviewed with the aim of introducing revised proposals at a date in the future, subject to funding.
The improvements are being delivered alongside a refurbishment of the Marina Court Garden being carried out by Rother District Council.
The consultation on the proposals ran in November and December 2013 and included a public exhibition at the De La Warr Pavilion Studio.