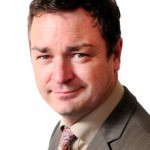 A SECTION of the main coastal road between Newhaven and Peacehaven will be partially closed overnight to allow improvements to be carried out.
East Sussex County Council is resurfacing a 1km section of the A259 Brighton Road between its junctions with The Fairway and North Way.
The work will begin on Tuesday, May 6 2014 and last for four days, with the road partially closed between 8pm and 6am each night.
One lane of the road will remain open, with traffic lights in place, while work is carried out in sections.
Cllr Carl Maynard, county council lead member for transport and environment, said: "This road carries a huge amount of traffic every day, which inevitably takes its toll on the road surface.
"Work is being carried out overnight to minimise the impact on motorists and while there may be some disruption we'd ask motorists to bear with us.
"These improvements will enable us to provide a vastly improved road surface, which will allow for a smoother, safer journey."
A 10mph speed limit will be in place through the sections of road where work is being carried out.
More information is available by calling East Sussex Highways on 0345 6080193 or via Twitter @esccroads