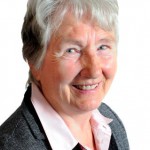 POTENTIAL foster families are being encouraged to find out more about fostering for East Sussex County Council during an annual campaign.
Following a very successful Ofsted inspection, East Sussex County Council is using Foster Care Fortnight to promote its fostering service which provides local training and support to families who foster local children.
During the fortnight, which runs from 12 to 25 May, the county council is also keen to dispel myths surrounding who can offer a child a secure and loving home.
Of the 300 households fostering for East Sussex County Council's Fostering Service, half are aged over 50, there are more than 80 single carers and the male partner is the main carer in 18 families.
"Many people may be discouraged from finding out more about foster care because they wrongly believe their circumstances rule them out," said Cllr Sylvia Tidy, lead member for children and families.
"Foster carers can be couples, single people, people who have raised their own families or are still in the process of bringing up their own children. The common factor is having space in your home and your heart for children that need care."
In a bid to encourage more people to consider a rewarding career as a foster carer, the county council is hosting a number of recruitment events this month. Representatives from the council's fostering team will be on hand to answer questions and give more information.
The team will be at;
• Eastbourne Town Centre – Wednesday, 14 May from 9.30am to midday
• Hastings town centre – Thursday 15 May 14 from 9.30am to midday
• Civic Centre, Uckfield – Saturday, 17 May from 11am to 2pm
• Lansdowne Hotel, Eastbourne – Thursday, 22 May from 5pm to 8pm
 Fred Livings, chairman of the East Sussex Foster Care Association, said: "Fostering offers the opportunity to live and work with absolutely the most interesting, challenging, rewarding, amusing and characterful of human beings – children. There really is never a dull moment and a quiet life is a thing of the past, but … creating enduring memories and moving children on to a secure future is without equal for me."
To find out more about becoming a foster carer, visit www.eastsussex.gov.uk/fostering