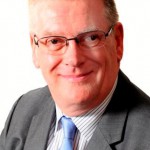 ELDERLY residents receiving hot meals as part of a council –subsidised service will be asked for their views on possible changes.
East Sussex County Council's Cabinet agreed a consultation on changes to the meals in the community service which could see residents being offered more choice, while saving taxpayers money.
On Tuesday, members agreed to begin discussions with users and their representatives, people eligible for the service and other organisations, about the impact potential changes to the service could have.
"A wider choice of hot meal providers locally and the availability of frozen or chilled ready meals delivered to the door by supermarkets have led to a dramatic drop in the number of people using the service over the past six years," said Cllr Bill Bentley, cabinet member for adult social care.
"People are choosing to shop differently and this shift in attitude, along with changes in the market, has given us the opportunity to look at how we provide our meals in the community service.  As well as residents being given more choice, changes could save the taxpayer hundreds of thousands of pounds every year."
Under the current contract with Apetito, East Sussex County Council contributes £4.10 to the overall cost of £7.50 per meal for eligible residents. The consultation will look at the possibility of withdrawing the subsidy, a move that could save the council more than £500k a year.
Cllr Bentley added: "As with every local authority in the country, the county council is facing financial pressures and our adult social care team needs to find savings of £27.8million in the three years from 2013 to 2016.
"We need to ensure that we are offering the highest quality and most appropriate service to our residents while making sure that we achieve the best value for money for our taxpayers."
The outcome of the consultation and final proposals, based on feedback, will be reported back to the Cabinet in October.
Since the current contract was introduced in 2008, the number of meals being delivered has dropped by 100,000. The service currently provides hot meals for around 500 people across the county.
In 2014/2015 the community meals contract with Apetito costs £1.06million, with the council contributing £583,900 and client contributions covering the remaining £476,100. Savings of £535,700 are net of £48,200 internal service costs.