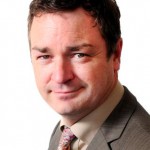 ELECTRIC vehicles will soon be able to navigate their way around East Sussex without the fear of losing power, thanks to the installation of new charging points.
With support from East Sussex County Council and other authorities and organisations, 50 rapid electric vehicle charging points are to be installed across the South East over the next year, with approximately 10 to be located across in East Sussex.
The Energise Network, led by Sussex Air Quality Partnership – Sussex-air, will officially launch at the Eco Technology Show in Brighton on June 26 and 27.
The network has been developed to support the £2.4 million Government- funded eV Southeast Network project and one of the first rapid charging points will be installed in Herstmonceux.
"We are delighted to be involved in this project and pleased to see so many local authorities across the South East working in partnership to develop the Electric Vehicle Charging Network," said Cllr Carl Maynard, East Sussex County Council's lead member for transport and environment.
"This project will benefit local residents and businesses who rely on electric vehicles by improving their access to charging points, but the benefits will be felt by all with an improvement in local air quality."
Placed in strategic locations, the charging points will enable drivers to charge their vehicles within 20 to 30 minutes. The Energise Network will also link the rapid chargers and existing local electric vehicle charge points.
There are already more than 30 existing charging points in Sussex including the following in East Sussex;
• Lewes Station car park, Lewes
• Waitrose, Eastbourne High Street
• NCP Trinity Place, North Road, Eastbourne
• Wealden District Council Offices car park, Hailsham
• ASDA in North Street, Hailsham
• Pelham Place Car Park, Hastings Seafront Car Park, Hastings
Notes to editors:
The Sussex Air Quality Partnership (Sussex-air) works across all the local and county authorities in Sussex in partnership with the Environment Agency and Public Health England, to promote improvements in air quality for Sussex. www.sussex-air.net
The energise network is a public and private sector partnership network established to develop the electric vehicle network in the Southeast of England, in support of the eV South East Network project, co-funded by the Office for Low Emission Vehicles (OLEV) and Charge Your Car Ltd.
The network will link existing publicly accessible EV charge points across the Southeast to enable EV drivers ease of access through local parking fees, Pay-As-You-Go systems or network RFID card operation. www.energisenetwork.co.uk
Partners involved in the project include:
• Sussex-air • East Sussex County Council • West Sussex County Council
• Lewes District Council • Surrey County Council • Kent County Council
• Brighton and Hove CC
• Local authorities across Kent, Surrey & Sussex • NHS South East Coast Ambulance
• Southern Rail • Newhaven and Dover Ports
• South Downs National Park