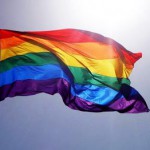 A PIONEERING event aimed at bringing the joys of literature to Brighton Pride is returning for a second year.
Pride Literature Live, organised by East Sussex and Brighton & Hove Libraries, will see writers from across the area and nationally published authors perform at a free literature tent at the festival site in Preston Park.
In the run up to the event, on Saturday, August 2 2014, free workshops are being held in Brighton and Lewes to allow budding writers or performance poets who'd like to perform to brush up their skills.
The event, which showcases lesbian, gay, bisexual and transgender (LGBT) culture through writing, attracted audiences of more than 1,700 people last year.
Cllr Chris Dowling, East Sussex County Council lead member for community services, said: "We think it's really important that there should be a cultural presence at Pride and the event was a huge success last year.
"This is a chance to showcase a shared culture through writing, allowing people to pass on their stories and celebrate a cultural identity that lasts beyond the party in the park."
Cllr Geoffrey Bowden, chair of Brighton & Hove City Council's culture committee, said:  "The contribution to the nation's cultural output made by LGBT men and women over the centuries is immeasurable – none more so than our literary heritage.
"The Pride festival is a perfect opportunity to remind us all of that immense and continuing contribution. The event was a huge success in 2013 and I expect it to be even more popular this year."
Pride Literature Live, which offers a haven of inspiration and humour as well as a touch of politics, will feature talented national and local LGBT writers.
Featuring in this year's line-up are Clare Summerskill, Dean Atta, Susannah Waters, Roger Moss, Clare Lydon, Vernal Scott, Federay Holmes, John McCullough, Maria Jastrzebska, Sarah Westwood and Al Brookes.
People attending the free workshops, which will feature expert advice from Maria and John, will also be offered discounted tickets to Pride.
The first workshop, for 16 to 19-year-olds only, will be held at Jubilee Library, in Jubilee Street, Brighton, on Thursday, July 17 2014 from 5pm to 7pm.
Workshops open to people of any age will be held at the same venue on Saturday, July 26 2014 from 10.30am to 12.30pm and at Lewes Library, in Friars Walk, on Monday, July 28 2014 from 6pm to 8pm.
Visitors to Pride on August 2 will see the Literature Tent flag flying in Preston Park, and can drop in to enjoy the performances and sample free tea and cake.
More information is available by calling Abigail Luthmann on 01273 335383 or emailing abigail.luthmann@eastsussex.gov.uk