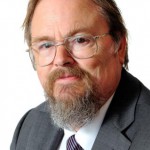 BUSINESSES have won deals worth more than £100 million since an online initiative was launched by two South East councils.
More than 80 contracts totalling £102m have been clinched after Surrey and East Sussex created the SE Shared Services website 10 months ago.
The news comes after West Sussex County Council joined the initiative to make it easier for firms to bid for deals over £100,000 by slashing red tape and simplifying the process.
Local businesses have been given the opportunity through supply chain network Build East Sussex to tender for subcontract work packages on £30m of projects being carried out by the council's main partner suppliers.
Meanwhile, building and repair contracts worth more than £10m have also been won by local businesses through the BuildSurrey website launched by Surrey as part of a pledge to ensure 60 per cent of its spending on goods and services stays local.
Cllr Rupert Simmons, East Sussex County Council lead member for economy, said: "The value of deals won since the launch of the shared services website is testament to its success in easing the process of bidding for contracts.
"This is an excellent example of authorities working together to boost economic growth by allowing companies to do business with the minimum of red tape."
Denise Le Gal, Surrey County Council's Cabinet Member for Business Services, said: "Local businesses are the heartbeat of every community and our role is to help them do what they do best – create jobs and promote growth.
"BuildSurrey is clearly doing that and I have no doubt both websites will continue to go from strength to strength as part of our efforts to help local businesses thrive."
Around 7,300 businesses have registered on the shared services website – more than 500 of them after West Sussex joined the initiative – and other councils have expressed an interest in signing up.
The SE Shared Services website can be found at www.sesharedservices.org.uk/esourcing  while Build East Sussex is at www.buildeastsussex.co.uk