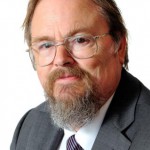 A SCAM-busting initiative spearheaded by East Sussex County Council has been recognised at an awards ceremony.
The work of the National Trading Standards Scams Team in fighting mass marketing fraud and protecting the most vulnerable people in communities was highly commended in the MJ Achievement Awards.
The team is hosted and founded by East Sussex County Council and funded by the National Trading Standards Board.
Since 2012 officers have been working to combat mass marketing fraud which costs UK consumers around £3.5 billion every year. Scams are often targeted at vulnerable or disadvantaged consumers, such as those already in debt.
The National Trading Standards Scams Team launched following the discovery of a "victim list" – the details of people who have previously been scammed which is bought and sold by fraudsters. The list contained more than 100,000 names.
Research by East Sussex Trading Standards found a gap in the system that let victims of mass marketing fraud down which lead to the development of the team.
Cllr Rupert Simmons, East Sussex County Council's lead member for economy, said: "The scams team was borne out of a desire by officers to protect the vulnerable. The recognition their work and achievements have received is well deserved. East Sussex should be very proud of them."
Notes to editors
The MJ Achievement Awards are organised by the Municipal Journal magazine and honour the very best in local government.