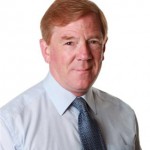 THE owner of a family-run coffee house and tapas restaurant will soon be setting up shop in Seaford's new day service and library complex.
Victoria Young, owner of Front Room in Seaford High Street, was successful in her bid to operate the café in the purpose built East Sussex County Council facility.
Having already established a successful business in the heart of Seaford's Old Town, the mother-of-three wants to bring the same quality and style to the users of the new library and day service.
"Seaford really needs a boost as there is a lot of restlessness among people who feel the town doesn't cater for their needs," said Victoria. "The town is changing and I want to be part of that, part of making Seaford a better, thriving place."
Basing her current business on the style of coffee shops London has to offer, Victoria says she wants to offer something slightly different to customers at the new facility – although the popular Front Room brownie and Bakewell tart will almost definitely be on the menu.
East Sussex County Council invited companies to apply to run the café, which it believes will become a popular meeting place in the town, as a stand-alone business.
Councillor Chris Dowling, lead member for communities, added: "We are delighted to be able to offer the chance to run the café to Front Room, a local business which has already proved to be a success in the town."
Councillor Bill Bentley, lead member for adult social care, said: "This is an exciting venture and the first time East Sussex County Council has combined a library, café and day services for older people under one roof. We are looking forward to enjoying a slice of cake and cup of coffee at the official opening."
The café, expected to open towards the end of August, will offer refreshments for everyone visiting and using the new facilities.
The £6million development in Seaford town centre will include a day service of older people, a library and supported living flats for vulnerable adults.