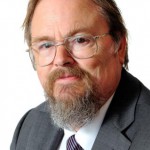 A PIONEERING East Sussex-based anti-scams team is joining forces with the postal service in a new initiative to combat mail fraud.
The National Trading Standards Scams Team, hosted by East Sussex Trading Standards, has teamed up with Royal Mail to crack down on companies which send scam mail.
The partnership will see a new, improved process for cancelling the contracts of unscrupulous firms, a training programme to raise awareness among postmen and women and a renewed drive to encourage people to report scam mail.
Around £3.5 billion is lost in the UK each year to scams, which can range from fake lotteries, misleading prize draws and fraudulent clairvoyant schemes to aggressive scam telephone calls.
Cllr Rupert Simmons, East Sussex County Council lead member for economy, said: "Fraudulent email causes undue stress and worry to those unfortunate enough to receive it, particularly the elderly and vulnerable.
"This new initiative is another example of the excellent work of the National Trading Standards Team and its partners, and I'd strongly urge anyone who receives what they believe is scam mail to report it and help us to tackle this problem."
Under the initiative, the scams team will determine whether a mailing is fraudulent and alert Royal Mail, before writing to the offending company asking them to stop posting the items.
Royal Mail will warn the company about its actions before cancelling its contract if it continues to post fraudulent items.
Meanwhile, officers from Trading Standards are holding dedicated training sessions at delivery offices across the UK to improve awareness of scam mail, helping postal workers to identify and report potentially fraudulent items.
Anyone who believes they or a family member have received fraudulent mail is urged to report it by writing to Royal Mail, PO Box 797, Exeter, EX1 9UN, calling 03456 113413 or emailing scam.mail@royalmail.com
People can also report scam mail by calling the Citizens Advice consumer service on 08454 040506.