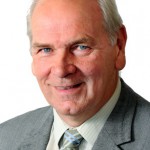 PEOPLE are being invited to give their views on plans for the final stage of a cycle and pedestrian route prompted by the tragic death of a cyclist from Rye.
East Sussex County Council is consulting on proposals for the fourth and final section of the route in Harbour Road – a scheme which was devised following the death in August 2004 of 22-year-old Graham Mathews.
The first three sections of the route, a 1.1 mile stretch from Rye Harbour Village to Rye Paddock, were built between October 2006 and May 2008, at a cost of £788,600.
However, difficulties in the availability of land and cuts to the county council's funding delayed work on the final section.
Now, the council has provisionally identified £300,000 of funding through its 2015-16 programme for local transport improvements for the completion of the scheme and devised a design which does not require third party-owned land.
Council leader and Rye member Cllr Keith Glazier said: "We totally understand the frustration of Mr Mathews' family and others who would have liked to have seen the route completed sooner.
"We're now in a position where the funding and land issues which were behind the delay have been resolved and we're ready to press ahead with the completion of the route.
"It's important with any project of this nature that we ask people for their views before we press ahead with the construction of the final phase.
"We hope the finished route will be a lasting tribute to Mr Mathews and provide a safe route for cyclists and pedestrians for many years to come."
Subject to final approval by the council's lead member for transport and environment, Cllr Carl Maynard, in January, the authority hopes to complete the cycle route by summer 2015.
The consultation starts on Friday, October 24 2014 and people have until Friday, November 14 2014 to view the proposals and have their say on the scheme online at www.eastsussex.gov.uk/haveyoursay
Paper copies of the questionnaire are also available from the offices of Rye Town Council and from Rye Library, both in High Street.
Residents and businesses near the route have also been sent letters informing them of the proposals and offering them the chance to comment.
More information is available by calling 01273 482500 or emailing infrastructure.delivery@eastsussex.gov.uk