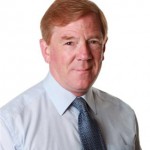 A NEW reading group launched in a hospice in North Chailey offers adults the chance to take comfort from poetry.
The Read Aloud group, supported by East Sussex County Council, meets at St Peter and St James Hospice every Thursday from 2.30pm to 4pm.
The group is co-led by experienced volunteers and is open to all people in contact with the hospice, either as patients, staff, family members and friends.
Cllr Chris Dowling, East Sussex County Council lead member for community services, said: "Read aloud groups can help improve people's mood, lower stress and provide comfort. They offer people the opportunity to come together, make friends and enjoy the magic of books.
"In the environment of a hospice, this opportunity to connect with others and enjoy a wide variety of poetry is particularly valuable."
The sessions are led by Christine Cohen Park and Howard Harbert. Christine is a writer with a therapeutic background who has been leading a weekly Read Aloud group in Lewes Library for the past six years. Howard has contributed to Read Aloud groups for a number of years, and leads poetry and music evenings at the Quaker Meeting House in Lewes.
There is no pressure to read aloud or attend every week and those taking part can enjoy a tea or coffee and a chat with new friends.
To find out more about the group, contact Abigail Luthmann, equal access manager at East Sussex County Council, on 01273 335383. To find out more about Read Aloud groups across the county visit www.eastsussex.gov.uk
Ends