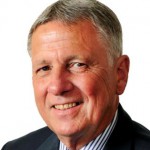 A COMMUNITY centre will be at the heart of the redevelopment of a former school site in Rye.
Following the decision to sell the former Tilling Green School site for development, East Sussex County Council ran an open bidding process earlier this year with the condition that the successful developer incorporates a community facility in its plans.
Housing association Amicus Horizon, working with Rye Partnership, was selected as the preferred bidder.
"The community element of this development is vital for its success," said Cllr David Elkin, the Council's Lead Member for Resources and Deputy Leader.
"We will be working closely with Amicus Horizon and the Rye Partnership to build on the community hub and ensure that the overall redevelopment benefits the people of Rye and surrounding areas."
Since November 2010 the partnership has developed a community centre on the site providing employment services, adult education and hiring the facility out for clinics, classes, leisure and sporting activities.
Early plans for the site include housing along with the re-provision of the community centre. The housing element will be predominantly affordable homes, which will be available for sale and rent.
The sale of the former school site will be subject to obtaining section 77 consent for the disposal of the former playing fields, as well as planning permission being given to Amicus Horizon when their final plans are submitted.