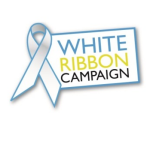 COUNCIL leaders have shown their commitment to put an end to domestic abuse by applying for White Ribbon Status.
At its meeting on Tuesday, East Sussex County Council's cabinet approved plans to apply for the status – awarded to organisations in recognition of their commitment to the global campaign.
The White Ribbon Campaign aims to ensure men take responsibility for reducing the level of violence against women by raising awareness and understanding.
"Based on research, we estimate that more than 40,000 women and almost 1,250 men living in east Sussex could experience four or more incidents of domestic abuse as adults," said Cllr Bill Bentley, the county council's lead member for adult social care.
"This figure is shocking and we need to stand together and send the message out that it is not acceptable. As a council we can ensure that those affected by domestic abuse have access to the services designed to help them get out of the situation."
As part of its bid, all male councillors will be invited to become White Ribbon Campaign Ambassadors and female councillors can become campaign champions. All councillors will be offered domestic abuse awareness training to support their role as community leaders.
All chief officers within the council will apply to be White Ribbon Campaign Ambassadors and the Chief Executive will champion the campaign.
As ambassadors, officers and councillors will act as role models for the wider community and raise awareness of the issues and the help available.
In East Sussex, the 2013/14 figures on domestic abuse show that 6,360 incidents were reported to the police – an increase of 165 on the previous year.
The county council is part of the East Sussex Safer Communities Partnership which has set out an approach to support all residents to have safe, equal, abuse free relationships.
"Domestic abuse does not only affect the victim, it can have a huge impact on their children and families," Cllr Bentley added. "The effect can also be felt by schools and businesses."
The council is also supporting a conference being organised by the East Sussex Safer Communities Partnership in Hastings later this month. 
The 'Domestic Abuse Hurts Everyone' conference on Tuesday, November 25, aims to raise awareness of what employers can do to support their employees who are affected by domestic abuse and look at the impact domestic abuse has on children and young people.
For more details visit www.eastsussex.gov.uk/community/emergencyplanningandcommunitysafety/communitysafety/domesticviolence/event.htm?utm_source=social-media&utm_medium=twitter&utm_campaign=Dom-Abuse-Oct-Nov-2022