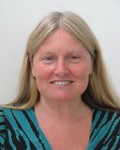 A COUNCIL is backing an awareness week aimed at boosting HIV testing levels and preventing a rise in infection rates.
East Sussex County Council is supporting National HIV Testing Week, which runs from Saturday, November 22 to Sunday, November 30.
Just under two in every 1,000 people in the county aged 15 to 59 have been diagnosed with HIV, with Lewes, Eastbourne and Hastings among the highest 20 per cent of local authority areas for infection in the country, at 2.43, 2.24 and 2.10 respectively.
The week of events is part of It Starts With Me, a two-year national campaign aimed at raising awareness of HIV infection and encouraging regular testing.
It will be followed by events to mark World AIDS Day, on Monday, December 1 2014, which encourages people around the world to unite in the fight against HIV.
Cynthia Lyons, East Sussex acting director of public health, said: "Advances in treatment are being made all the time which help people with HIV to live a normal life, but early diagnosis and treatment is key.
"The earlier HIV is detected, the quicker someone can get the help they need, therefore regular testing is vital for anyone who might have put themselves at risk.
"The best way for people to protect themselves and others from HIV remains using condoms, which also helps protect against other sexually transmitted infections."
Across the UK it is estimated that nearly 110,000 people are living with HIV, around a quarter of whom are undiagnosed and unaware of their condition.
The county council is working with the Terrence Higgins Trust charity to highlight the importance of regular testing and to inform people about services that offer testing and advice, including the opportunity for people to have rapid HIV tests, which can provide a result within 20 minutes.
Cynthia Lyons added: "I'd encourage anyone who thinks they might need a test to take advantage of the rapid HIV tests on offer during the week, to see their GP to request a test or visit the easy to access contraceptive and sexual health services across the county. Visit eastsussexsexualhealth.co.uk to find out how."
Rapid HIV tests will be available without appointment at the LINKS Project, Concordia Hall, Church Road, St Leonards on Wednesday, November 26 2014 from noon to 3pm.
They are also available in Eastbourne on Friday, November 28 2014 from 5pm to 9pm and Saturday, November 29 2014 from 1pm to 5pm at a choice of venues including The Hart pub, in Cavendish Place, Terrence Higgins Trust, at Dyke House, in South Street and Avenue House Sexual Health Clinic, in The Avenue. Terrence Higgins Trust's Eastbourne centre should be contacted on 01332 649927 to request a test during these times.
Further rapid HIV tests will be available without appointment on World AIDS Day, Monday December 1 from 8am at Eastbourne Station Walk-in Health Centre, Terminus Road, Eastbourne and every day from Tuesday 2 to Friday 5 December 2014 from 8.30am to 7.15pm at the sexual health service at Station Plaza Health Centre, 1st Floor, Station Plaza, Hastings.
More information, including details of other National HIV Testing Week events, is available online at www.startswithme.org.uk