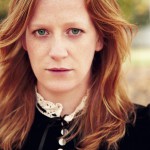 THE head of a leading global publishing house and a Sussex author will talk at a free event at a newly-opened library.
Nigel Newton, founder and chief executive of Bloomsbury Publishing, will talk about the industry of which he's a leading figure, and the role played by libraries.
Attendees at the event will also hear from acclaimed West Sussex-based Bloomsbury author Suzanne Joinson, who will talk about her writing process and how libraries play a part in it.
The event will be held at the new Seaford Library, in Sutton Park Road, on Friday, November 21 2014, with wine and nibbles available from 6pm for a 6.30pm start.
Cllr Chris Dowling, East Sussex County Council lead member for community services, said: "To have two such highly respected figures from the publishing world is a real feather in the cap for the new library.
"It should be a fascinating evening for anyone with an interest in books or publishing, and a chance for anyone who still hasn't visited to see the tremendous facilities on offer at the new library."
Mr Newton founded Bloomsbury in 1986, since when it has grown to be one of the UK's biggest publishers of fiction and non-fiction books.
Ms Joinson's debut novel, A Lady Cyclist's Guide To Kashgar, was a Los Angeles Times bestseller and a Guardian/ Observer book of the year in 2012, while her second novel, The Photographer's Wife, is due to be published in July.
The new library, which opened in August, is part of the £6 million Warwick House development, which includes a cafe, day service for older people and supported living accommodation.
The event is free, but tickets need to be booked in advance, by calling 0345 6080196 and asking for Seaford Library, emailing library.seaford@eastsussex.gov.uk or popping in and asking a member of staff.