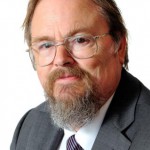 PEOPLE are being urged to beware of online scammers as the festive shopping period reaches its climax.
East Sussex Trading Standards is asking people to be on their guard to avoid becoming a victim, with around half of consumers expected to shop online this Christmas.
Scams to be aware of include online shopping fraud, harmful viruses in e-cards, bogus charities and auction fraud.
People are urged to be vigilant, make sure they're shopping via reputable online traders and to avoid paying up if they have any doubts about a transaction.
Cllr Rupert Simmons, East Sussex County Council lead member for economy, said: "Christmas is the busiest time of year for online shopping so it's even more important than ever that people are vigilant.
"Criminals prey on people's goodwill at this time of year and falling victim to a scam can ruin what should be a time of celebration and happiness.
"We'd strongly urge people to be on their guard and to not input their payment details if they are in any doubt at all about the legitimacy of a purchase."
Other scams prevalent at this time of year include holiday and ticketing fraud, loan and investment scams, bogus money transfers and malicious mobile phone apps.
Meanwhile, Trading Standards is reassuring people about a chain email currently in circulation which warns people about falling victim to a premium rate phone number.
The email warns people that cards are being left purporting to relate to Christmas deliveries and asking them to call 09066 611911 – a number which results in a £15 charge for the householder.
In fact, the number was successfully shut down by PhonepayPlus – the regulator for premium rate lines – in 2005 so is no longer in service or a cause for concern.
However, if anyone receives a delivery card asking them to call a number beginning with 09, 090, 070, 118, 0871, 0872 or 0872 and is not sure if it's genuine, they can use the online number checker at www.phonepayplus.org.uk/Number-Checker/Check-a-Number-Results.aspx or call 0800 500212 for advice.
Anyone who thinks they are a victim of a scam is asked to report it to Trading Standards by calling the Citizens Advice Consumer Helpline on 03454 040506.