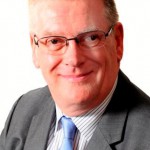 VULNERABLE residents in East Sussex are being urged to ensure they stay warm, safe and well as the cold weather begins to bite.
With temperatures expected to fall, the authority says residents – particularly families with young children, older people, carers and people with chronic conditions – can follow a few simple tips.
These include wrapping up warm and ensuring homes are properly heated and medicine cabinets are stocked up.
The council is also asking neighbours or relatives of vulnerable people to keep an eye on them during cold weather.
Cllr Bill Bentley, county council lead member for adult social care, said: "We've enjoyed mild weather recently but as the cold weather begins to take hold, now is the time for people to ensure they stay warm, safe and well.
"In the event of extreme weather, we will do everything we can to ensure services continue to run as normally as possible, but people can play their part by helping themselves, and their neighbours, relatives and friends during the winter."
Cynthia Lyons, East Sussex acting director of public health, said: "Cold weather can exacerbate a range of health conditions such as respiratory and cardiovascular disease and asthma in children, and can also impact on mental well-being.
"By ensuring homes are properly heated, keeping active and eating well, people can increase their chances of keeping well when the cold weather strikes."
People who are more vulnerable to the cold are urged to:
• Ask your GP for a flu jab. It's quick and safe and will protect you all winter. Flu jabs are free for the following people:
o Adults aged over 65 years
o An adult or child (over 6 months) with a long term condition such as diabetes, asthma, or heart disease
o Pregnant women
o The main carer of an elderly or disabled person
o Children aged 2-4 years old when invited by their GP
o Those living in a residential or care home
• Keep your home heated to at least 18°C (65°F)
• Keep active indoors if you can
• Layer your clothes
• Hot meals and drinks will help keep you warm
• Seek advice if you're struggling to pay your fuel bills
• Be prepared for cold weather – have enough food and prescription medicines at home and have heating and cooking appliances checked
• Look after yourself and check on older neighbours
People who are worried about keeping warm at home in winter are asked to check if they're eligible for the free winter home check service, which provides advice for vulnerable people and families on low incomes on how to keep their home warm, and can help with heating costs.
The service also provides free preventative works such as insulation improvements, boiler repairs, clearing gutters, lagging pipes and clearing chimneys.
Information on the service, and other advice on keeping warm and well during winter, is available online at www.eastsussex.gov.uk/keepwarm or by calling Social Care Direct on 0345 60 80 191.