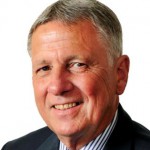 WORK is due to begin on changes aimed at improving conditions for pedestrians and boosting the economic prosperity of Bexhill.
East Sussex County Council is introducing a 20mph speed limit, widening footways and improving bus stop facilities in Marina and improving Sackville Road roundabout.
The council will begin construction work on footway widening and improvements to the crossing and the bus stop on Monday, January 19 2015, with the work expected to finish in May.
The work will begin near the roundabout moving eastwards, completing a section at a time.
The new speed limit and changes to parking regulations will be introduced after this work is completed, while further work to improve Sackville Road roundabout is scheduled to begin in the autumn.
The scheme is being introduced as Rother District Council continues its work to refurbish Marina Court Garden.
Cllr David Elkin, lead member for resources (pictured), said: "These improvements, in conjunction with the work being carried out by the district council, will help to make Bexhill a better place.
"By improving conditions for pedestrians, it will encourage more people to walk between the seafront and the town centre, boosting the town's economy.
"We will be keeping residents informed and doing everything we can to ensure any disruption is kept to a minimum, but would ask people to bear with us while the work is carried out."
The improvements, including work on Sackville Road roundabout, are expected to cost around £450,000, to be funded from the council's capital programme for local transport improvements and a local development contribution.