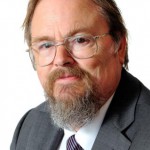 COUNCIL chiefs have welcomed news that unemployment in East Sussex has fallen for nine consecutive months.
The latest Job Seekers Allowance (JSA) figures show the number of claimants fell to 5,252 in December 2014, compared to 7,563 in February 2014.
"This is welcome news for the county," said Councillor Rupert Simmons, lead member for economy. "Every district in East Sussex has seen a reduction in the number of people claiming Job Seekers Allowance, which is a really positive result."
Between December 2013 and December 2014 the number of JSA claimants has decreased by 2,125 and the number of young people claiming at its lowest since 2005.
Councillor Simmons added: "One of the county council's key priorities is to drive economic growth across East Sussex and we have a number of initiatives in place to help people get back to work and assist companies wanting to expand and create more jobs.
"We hope the efforts being made to boost the job market and assist those people wanting to find work helps to drive these figures down even more in the months to come."
Since summer 2012 a range of different funds have been launched in a bid to boost job growth in the county.
A total of 77 businesses and organisations have been able to grow their business thanks to the financial support of a grant or loan from the county council's East Sussex Invest 3. This has been made possible with £3.5million of Regional Growth Fund money.
As well as offering grants and loans to help businesses flourish, the country council offers assistance for people looking for work.
The county council's Wheels 2 Work scheme was launched in September 2013, offering the loan of a motorcycle, moped or electric cycle to help residents with their daily commute.
To date the scheme has created five jobs and helped more than 150 people access work.
Of these, 15 people were looking for work, three people needed transport for a new job and five people taking on an apprenticeship. A total of 77 people have used the scheme to access an existing job and three self-employed residents have used Wheels2Work to secure their employment or take on more work.
For more information about the grants and loans available for business growth visit www.eastsussex.gov.uk/businessgrants
For more information about the Wheels 2 Work Scheme visit www.eastsussexwheels2work.co.uk