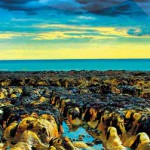 AN innovative approach to justice which can help keep families together is being launched in East Sussex.
The Family Drug and Alcohol Court sees parents who are subject to care proceedings offered intensive help to tackle substance abuse.
The scheme, which first launched in London seven years ago, has helped to increase the proportion of parents who are able to continue caring for their children.
Now, it will be launched as a one-year trial in East Sussex, which will see the court working with East Sussex County Council and Sussex Partnership NHS Foundation Trust.
The new court, which sits for the first time at Hastings Family Court on Tuesday, April 7 2015, will also offer help to parents with issues around mental health and domestic violence.
Her Honour Judge Claire Jakens, who initiated the project in East Sussex, said: "The Family Drug and Alcohol Court is supported by the President of the Family Division, Sir James Munby, and as the designated family judge of the Sussex Family Court, I am delighted to see it established in Sussex.  It is a huge achievement for everyone involved."
The system is intended to provide a 'problem-solving court' at which parents or carers before the court see the same judge at fortnightly intervals.
They are offered a specially tailored package of intervention including fast access to substance abuse, mental health and domestic abuse services and assistance with other issues such as housing and financial hardship.
Liz Rugg, assistant director at  East Sussex County Council said: "This new way of working has thrown a lifeline to hundreds of families in the areas where it has previously run so we want to extend the model and build on existing services in East Sussex to introduce it locally.
"While they may have got themselves into terrible difficulties, parents and carers who find themselves in the family courts love their children and want to provide good care for them.
"Ultimately, the aim is to help more people to turn their lives around and wherever possible to enable them to continue to care for their child."
A study carried out by Brunel University found 35 per cent of mothers who went before the Family Drug and Alcohol Court in London stopped misusing drugs or alcohol and were reunited with their children, compared to 19 per cent of mothers going through the traditional family court process.
The new scheme in East Sussex will build on the work already being carried out in the county by SWIFT (Safeguarding with Intensive Family Treatment), a specialist multi-agency service led by the county council for families with adults in the child protection process who have issues such as drugs and alcohol misuse, mental health problems and domestic abuse.
The scheme will run under the banner 'SWIFT for FDAC'. The county council's children's services department will refer cases to the SWIFT for FDAC court, and SWIFT, which includes the involvement of Sussex Partnership NHS Foundation Trust, will provide the assessment and intervention work.