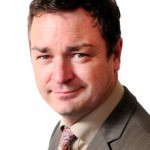 A MOTORIST from St Leonards fraudulently used her dead father's Blue Badge to park in a disabled bay, a court has heard.
Marion Donnelly, of Bulverhythe Road, St Leonards, was caught displaying the badge in her car in Western Road, Bexhill, on March 13 – more than a year after her father died.
In a hearing at Eastbourne Magistrates' Court on May 15, Donnelly admitted one count of fraud and was handed a four-week community order with a requirement to stay indoors between the hours of 8pm and 7am daily.
The 58-year-old was also ordered to pay £150 court costs and a £60 victim surcharge.
Cllr Carl Maynard, East Sussex County Council lead member for transport and environment, said: "Blue Badges are for motorists who have severe mobility problems or are registered blind.
"This is not a victimless crime – people who misuse badges are using up spaces required by people with a genuine need.
"The use of each fraudulent badge can also cost the taxpayer up to £5,000 in lost parking revenue and the cost of installing more disabled bays.
"We will not hesitate to prosecute people who abuse the system and this conviction should send a clear message that offenders will be brought to justice."
Anyone who has a Blue Badge they're not entitled to can take advantage of an amnesty which allows them to return it without penalty to a number of locations including libraries, parking shops and county council offices.
The amnesty, which runs until Monday, June 22, follows a crackdown on misuse of Blue Badges and is part of Operation Bluebird, a joint initiative between East Sussex County Council, Brighton & Hove City Council and Sussex Police to tackle the issue.
Other recent prosecutions include:
– Sarah Williams, 51, of Queens Gardens, Eastbourne, caught in January displaying a Blue Badge belonging to her mother, which had been doctored with the expiry date altered.
In a hearing at Eastbourne Magistrates' Court on June 5, Williams, who admitted one count of fraud, was handed a nine-month conditional discharge and ordered to pay £100 court costs and a £15 victim surcharge.
– Terence Hunter, 77, of Stream Farm, Chiddingly, was caught illegally using a photocopy of an out-of-date Blue Badge that was no longer valid and displaying it in his car, which was parked in Lismore Road, Eastbourne, on New Year's Eve last year.
At Eastbourne Magistrates' Court on May 6, the 77-year-old, who admitted wrongful use of a disabled person's badge under the Road Traffic Regulation Act, was fined £155 and ordered to pay £85 court costs and a £20 victim surcharge.