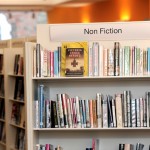 COUNCIL chiefs say they are doing everything possible to reopen Pevensey Bay Library.
The library, in Richmond Road, has been closed since January 2015, when the building was damaged as a result of extensive flooding.
East Sussex County Council said legal discussions were continuing with the building's owner to establish who is responsible for works to prevent further flooding, and it was continuing to actively explore options for alternative sites.
Cllr Chris Dowling, county council lead member for community services, said: "The flooding in January took a considerable toll on the library, causing damage to floor coverings, furniture and fittings.
"This is the latest in a series of floods, and I'm sure people would appreciate that we cannot waste taxpayers' money on refitting and restocking a building which is just going to keep flooding.
"If it was their home, people would want to be sure the underlying problem had been solved, and for the same reason we want to resolve these issues before we reopen the library.
"We are totally committed to ensuring Pevensey's library is back up and running as quickly as possible, but the fact we don't own the building makes the situation more complex.
"We do understand this is frustrating for residents but it's vital that we work with our landlord to find a long-term solution to prevent flooding in the future."
Customers can use any other East Sussex library, including those at Eastbourne, Langney, Hampden Park and Bexhill, while people can also take advantage of the council's e-library to browse the catalogue and borrow e-books. People may also be able access the home library service.
A book exchange is also available at the Royal Oak and Castle, in Church Lane, with a range of ex-library books available for anyone to borrow or read at the pub.
More information is available online at www.eastsussex.gov.uk/libraries or by calling 0345 6080195.