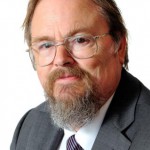 COUNCIL chiefs have welcomed a decision by two air operators to take action to reduce engine noise from planes serving Gatwick Airport.
Budget operator EasyJet, which has a major presence at the airport, has pledged to retrofit  its older Airbus A320 planes with a device which prevents the high-pitched whining noise which has plagued residents living under the flight path.
The company says it will modify all its aircraft by spring 2018, while British Airways, which also operates out of Gatwick, has also pledged to modify all of its older A320s within two years.
East Sussex County Council is one of the organisations which has consistently and strongly lobbied the aviation industry and Government for measures to reduce noise for residents living near Gatwick.
The council, which is backing a second runway at the airport, has also lobbied for the changes to existing arrival flight paths over East Sussex, and the proposals consulted upon last year to introduce narrower flight path areas to be scrapped.
Cllr Rupert Simmons, county council lead member for economy, said: "This is fantastic news for East Sussex residents living under the flight paths to Gatwick and shows that easyJet and BA are taking seriously their responsibility to minimise aircraft noise.
"This is a measure we and our partners have long been calling for, and we urge other operators to follow this example and make a similar commitment.
"We will also continue to lobby for a return to planes coming in to land from a higher altitude, and for flight paths to be varied so that the same residents don't have to bear all of the aircraft noise, all of the time.
"We remain firm in our belief that a second runway at Gatwick is vital to this area's economy, and that with proper environmental mitigation and transport infrastructure this can be achieved without adversely affecting residents."
The whining noise on older A320 aircraft is caused by air passing over openings on the underside of the wings used to equalise the pressure in fuel tanks.
A simple device called a vortex generator is fitted to divert the wind, reducing the sound radiating from the craft just before its landing gear and flaps are deployed for landing.
An announcement is expected imminently on the Airports Commission's report on increased airport capacity for the south east, in which it will recommend whether runway capacity should be increased at Gatwick or Heathrow.