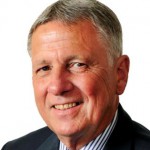 AN athletics track in Lewes is being given a new lease of life thanks to a major refurbishment.
The 400m track, in Mountfield Road, was installed in 1999 and after years of use was in need of repair and resurfacing.
The track is being completely relaid with a high-tech synthetic surface, in a project led by landowner East Sussex County Council, which is also overseeing the contract management of the works.
The scheme has been made possible after £158,000 of funding was secured by Lewes Athletics Club, including contributions from the club, Priory School, Sussex Downs College, Wave Leisure Trust, Lewes Town Council, Sussex Athletics and the county council.
Meanwhile, a £40,500 grant has been secured from England Athletics, in recognition of the scheme's contribution in helping to encourage more people to get involved in sport for life.
Cllr David Elkin, East Sussex County Council lead member for resources, said: "I would like to thank all those involved with this excellent project.
"The results of their efforts are brilliant, will make a real difference to local athletes for many years to come and encourage more people to get involved in sport.
"I would particularly like to mention Peter Masters, from Lewes Athletics Club, for the great enthusiasm and leadership he has displayed in securing the funding."
The athletics track is subject to a Joint Use Agreement between East Sussex County Council, Lewes District Council, Sussex Downs College, Lewes Athletics Club, Priory school and The Athletics Youth Foundation.
Work on the track, a much-used local resource for sporting activity by the athletics club, local schools and the community, is being carried out by specialist contractor Charles Lawrence Surfaces Ltd.
The new track is due to be completed by the end of October 2015.