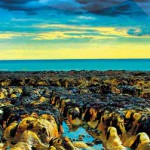 AN event is being held to showcase the broad range of services available to promote good mental health in East Sussex.
The Mental Health Information Fair is being organised by the East Sussex Mental Health Steering Group, a service user led group aimed at promoting mental health support and provision in the county.
The free event, at the International Lawn Tennis Centre in Devonshire Park, Eastbourne, will be held on Friday, October 9 2015, to coincide with World Mental Health Day the following day.
Around 30 service providers will be attending the information fair, which will offer advice and support to service users and carers, mental health professionals, GPs and the wider public.
Cllr Bill Bentley is lead member for adult social care at East Sussex County Council, one of the organisations represented on the steering group.
He said: "There is a growing recognition that more must be done to support good mental health and to enable people to move towards their personal recovery goals.
"Early intervention is key, but whether people need a little support to prevent poor mental health developing, or help to tackle long-standing issues, there is help out there for them.
"This event will allow people with mental health issues and carers, as well as mental health professionals and GPs, to get advice and support and learn more about the broad range of different services which are available across East Sussex.
"We're very happy to support and encourage the service users who have worked so hard to organise this event."
The information fair runs from 10am to 4pm. People can register to attend at https://www.eventbrite.com/e/east-sussex-world-mental-health-day-mental-health-information-fair-tickets-15943742162 or just turn up and register on the day.
People who can't attend can find out more about services available in the county by downloading the East Sussex mental health directory at https://new.eastsussex.gov.uk/socialcare/healthadvice/mental-health/directory/