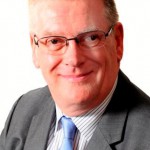 PEOPLE are being asked to have their say on proposed changes to a service which helps people with learning disabilities be more independent.
East Sussex County Council is planning to ask people who can afford it to pay for the learning disability community support service, which is currently free to all.
Around 150 people use the service, which helps people with issues such as daily living skills, housing, money, health and wellbeing, for between one and 20 hours a week.
The service was set up with short-term funding from the Government, but the council says the changes are necessary due to cuts in the funding it receives from Westminster.
Cllr Bill Bentley, county council lead member for adult social care, said: "This service provides invaluable help to allow people with learning disabilities to live independent lives.
"We've been able to offer the service for free until now, but we are facing savings of £70 to £90 million over the next three years and have to make some difficult decisions.
"Asking people to pay for this service would bring it into line with the other learning disability services we offer, but the important thing to stress is that no-one would be asked to pay unless they can afford it.
"I'd urge anyone who uses the service or is a carer or family member of someone who does to take part in the consultation, so we can ensure their views are taken into account before any decision is made."
Everyone who uses the service has been invited to a meeting at which they will be able to find out more about the proposals.
People can take part in the consultation online at www.eastsussex.gov.uk/haveyoursay while more information is available by calling 01273 481565 or emailing ASCLDDPSconsultation@eastsussex.gov.uk
The consultation runs until Wednesday, December 23 2015 and a final decision on the proposed changes will be made in February next year.