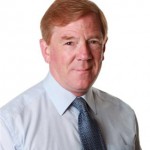 REGISTRATION services have moved to a temporary home ahead of a major revamp of Southover Grange.
Lewes residents wanting to register births and deaths will need to visit Westfield House – the white building in front of County Hall in Lewes, until the work is complete.  Register Office marriages will continue to be provided at Lewes Town Hall.
East Sussex County Council is working with district planners to get permission in place to create new ceremony rooms on the ground floor and make the first floor interview rooms easily accessible.
It is anticipated that the process and work on the 16th century manor house in Southover High Street will take around six months.
Cllr Chris Dowling, the county council's lead member for community services, said: "We would like to apologise for any inconvenience this temporary move causes but would ask residents to bear with us.
"Once work is complete, Southover Grange will offer a beautiful space where people can celebrate their special day, as well as fully accessible and comfortable interview rooms to register births and deaths."
If planning permission is granted, part of the ground floor of Southover Grange occupied by The Guild, a local partnership of artists and craftsmen, will remain in place, alongside the café which offers refreshments to users of Southover Gardens.
The service moved to Westfield House this week and appointments are now available. For more information or to book and appointment visit www.eastsussex.gov.uk/community/registration/offices/lewes/ call 01273 475589 or email lewes.registrar@eastsussex.gov.uk
East Sussex County Council and Lewes District Council officially exchanged Southover Grange and The Maltings in July 2014. The move will ensure the future of the two landmark Lewes buildings.
The county council previously leased part of the first floor of Southover Grange for its registration office.