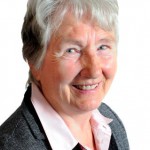 YOUNG people across East Sussex are heading to the polls to choose who represents them on the county's Youth Cabinet.
The vote will see 39 candidates vying to be elected to 20 seats on the Youth Cabinet, which represents young people and ensures their voice is heard in the corridors of power.
The election, which runs in schools and colleges across the county until Monday, November 30 2015, is open to anyone aged 11 to 18 in East Sussex.
Young people will be asked to vote for the candidate they want to represent them, as well as the two issues they would like the Youth Cabinet to campaign on.
Former Youth Cabinet members include Solomon Curtis, from Hastings, who went on to stand in last year's General Election for the Wealden constituency.
Cllr Sylvia Tidy, East Sussex County Council lead member for children and families, said: "The Youth Cabinet provides a direct link between young people and all elected county councillors who are responsible for taking decisions in East Sussex.
"I'd encourage as many young people as possible to take part in the election, to ensure their voice is heard."
The Big Vote, which attracted more than 11,000 votes when it was last held in 2013, will take place by means of paper ballots in schools and colleges.
Anyone who is 11 to 18 in East Sussex but doesn't attend a mainstream school and would like to vote is asked to contact the county council's Equality and Participation Team by calling 01273 335 250 or participation.team@eastsussex.gov.uk
Details of all the candidates standing, along with their candidate video and the two issues they would like voted in, can be found online at www.c360.org.uk/bigvote