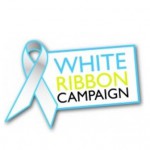 SURVIVORS of stalking will be sharing their experiences at an awareness raising event later this month.
Talking Stalking will bring together professionals and survivors to challenge the devastating nature of stalking and find ways to improve the help and support available.
The event, to be held on Wednesday, November 25, will commemorate the third anniversary of the Stalking Law Reform when stalking became a specific criminal offence.  It will also mark the launch of an anthology of creative writing produced by survivors and professionals.
As part of the 16 Days of Action Campaign, Talking Stalking has been organised by support and advice organisation Veritas Justice CIC, support group Writing for Recovery and the University of Brighton with support from The High Sheriff of East Sussex, Brighton and Hove City Council and East Sussex County Council.
As well as people affected by stalking sharing their experiences and reading from the anthology, speakers at the event will include author Peter James and Juliet Smith, the High Sheriff of East Sussex.
Also attending the event will be ambassadors and champions from East Sussex County Council, which was awarded White Ribbon Status last year in recognition of its commitment to put an end to domestic violence and abuse.
Nationally, the White Ribbon Campaign recognises the positive role that men play in preventing violence against women, based on the understanding that most men are not violent.  It is a means for men to speak out against violence and abuse and to safely challenge the attitudes a minority of men who use or condone violence against women.
"In order to rid society of domestic violence and abuse, we need to raise awareness of its impact on individuals and the support available for those affected," said Cllr Bill Bentley, East Sussex County Council's lead member for adult social care and a White Ribbon Ambassador.
"I applaud the efforts being made by organisations, authorities and individuals in our communities to raise the profile of the White Ribbon Campaign and promote the support available for those affected by domestic abuse."
The Talking Stalking event also coincides with the UN International Day for the elimination of violence against women and marks the start of an annual international 16 Days of Action Campaign to end violence against women and girls.
From Wednesday, November 25 to Thursday, December 10 – Human Rights Day – a range of local events will take place to raise awareness in the community, making sure people know where to go for help and support and sharing stories about people's experiences, recovery and work.
White Ribbon and 16 days of action events will be held throughout the county and details for these can be found on the Safe in East Sussex website, www.safeineastsussex.org.uk
Local information events as part of the 16 Days of Action Campaign include:
Launch of Scarlet's Story: Bexhill College, Penland Road, Bexhill – Wednesday, November 25, between noon and 2pm
Eastbourne White Ribbon Awareness Day: Arndale Shopping Centre, Terminus Road, Eastbourne – Wednesday, November 25, between 10am and 2pm
White Ribbon Day: Hastings Town Hall and Priory Meadow Shopping Centre – Wednesday, November 25, between 9am and 5pm
Domestic abuse services information event: Bexhill Town Hall, London Road, Bexhill – Wednesday, November 25 at 11am
These Hands Aren't for Hurting: Bexhill Fire Station, Beeching Road, Bexhill – Wednesday, November 25 at 11.30am
Sussex Downs College Domestic and Gender Abuse Awareness Event: Sussex Downs College in Eastbourne – Thursday, November 26, between 10am and 2pm
Lewes District Tenants Conference:  Seaford Baptist Church – Saturday, November 28, between 9.30am to 2.30pm
RISE Living Library – Lewes: Lewes Library, Styles Field, Lewes – Thursday, December 3, between 2pm and 5pm
Sussex Downs College Domestic and Gender Abuse Awareness Event: Sussex Downs College in Lewes – Thursday, December 3, between 10am to 2pm
Full details for these events and others being held as part of the 16 Days of Action can be found at www.safeineastsussex.org.uk