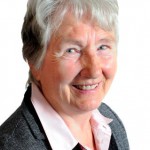 PEOPLE in East Sussex are being asked to have their say on proposed changes to the county's children's centres.
The need to make savings, coupled with ongoing work to further integrate health visiting services into children's centres, has been the driver for suggested changes.
As part of the proposals, East Sussex County Council will no longer staff drop in sessions open to all families and instead offer the space and equipment for volunteer-led groups to use free of charge.
Greater focus will be placed on the important contact all families have with health visitors at five key points during a child's development, and supporting families who most need it.
The emphasis on these services follows the Government decision to move the responsibility of health visiting services from the NHS to local authorities.
"Over the next three years the county council will have to make savings of up to £90million, meaning less money to spend on services," said Cllr Sylvia Tidy, the county council's lead member children and families. "We need to make sure that we use our limited resources to offer the help and support to those families with the greatest need.
"While the way we deliver services will change, we are keen to look at how the facilities and equipment might continue to be used by families."
The proposed changes would contribute to the savings target of £4.6million for early years help for 0-19 year olds.
The consultation, which runs from Monday, November 16 to Friday, December 18, invites residents to give their thoughts on which elements of council support are most needed, how the existing activities might be run by volunteers, and any other views on the proposed changes.
Feedback can be given online, or by visiting posting comments at a local children's centre.