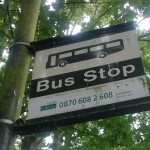 WORKERS from East Sussex will be able to get home more easily from late shifts at Gatwick Airport – thanks to a newly-launched cross-county bus service.
Metrobus has extended its 380 Earlybird service to include southbound buses from the airport to stops including Forest Row, Buxted, Heathfield, Netherfield, Battle, Hastings and Bexhill.
The service, which launches on Saturday, November 21 2015, leaves the A23 bus stop at the airport's South Terminal every day at 12.22 and 2.22am, reaching its final destination, Bexhill, in just under two hours.
Metrobus already runs a northbound service, launched in May, linking Hastings with Gatwick, with both routes supported by Gatwick Airport.
Currently, around five per cent of the workforce at Gatwick – amounting to more than 1,100 employees – comes from East Sussex.
Cllr Rupert Simmons, East Sussex County Council lead member for economy, said: "Gatwick is a major employer for our region, with a workforce drawn from across Sussex and further afield.
"Many of the roles on offer need staff right around the clock, and therefore it's vital that potential employees can travel to and from the airport whatever the time of day or night.
"By providing a crucial link at a time when trains and normal bus services have stopped running, this route will open up more job opportunities for people from across East Sussex.
"It will also be of great benefit to anyone returning from holiday on a late flight."
A single ticket on the new route costs a maximum of £7, with discounts available, including weekly, monthly and annual tickets.
Full details of routes and prices are available online at www.metrobus.co.uk/earlybird