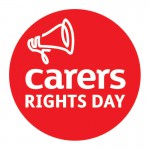 BUSINESSES in East Sussex are being urged to sign up to a scheme which can help them to support working carers.
East Sussex County Council issued the appeal to mark Carers Rights Day today (FRI 20), an annual event organised by Carers UK to highlight the help and support available to carers.
The council recently joined Employers For Carers, a scheme set up by the charity to help businesses support people who care for someone who is older, disabled or suffering long-term illness to continue working.
Now, the authority is calling on small and medium-sized businesses in the county to sign up for the scheme, which allows access to a wealth of resources to help them to help working carers.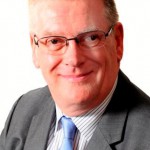 Cllr Bill Bentley, East Sussex County Council lead member for adult social care, said: "Three in five people will end up caring for someone at some point in their life, which means this is an issue we simply can't ignore.
"It can be a real challenge to juggle caring and work responsibilities, but I'm proud of the efforts we've made as a council to support working carers.
"Apart from the fact it's the right thing to do, supporting working carers allows organisations to keep skilled and experienced employees and avoid the costs of recruiting and training new staff.
"I would urge business in East Sussex to sign up to Employers For Carers, so they can benefit from help and support which will benefit both their employees and the company itself."
The county council supports working carers through measures including offering flexible working, providing guidance to managers, advising staff of their rights and offering them access to resources and information.
Staff are also directed to other organisations which can provide support, including the East Sussex-based charity and local carers' centre Care for the Carers, which was the first organisation to be invited to sign up via the county council.
The charity's chief executive officer, Jennifer Twist said: "We are delighted that ESCC has made this commitment to carers, and to be joining the county council in offering this enhanced support to our staff who are carers."
The council is also working with Southdown, a not-for-profit care, support and housing provider which runs a project to support working carers,  to encourage more businesses to sign up to the Employers For Carers scheme.
Graham Peters is a local businessman and private sector leader of Team East Sussex – a body aimed at boosting economic growth and prosperity in the county.
He said: "I really welcome this initiative. East Sussex has lots of brilliant businesses but running a small company is very challenging. This will help businesses to retain valuable employees as well as supporting carers in a practical way."
Businesses which sign up to the Employers For Carers scheme via the county council can access online resources, training and support networks for employers and employees.
Anyone interested in signing up is asked to contact Hannah Cawley by calling 01323 747163 or emailing hannah.cawley@eastsussex.gov.uk
More information about the Employers For Carers scheme is available online at www.employersforcarers.org
Case study
East Sussex County Council employee Alice*, from Eastbourne, cares for her 28-year-old cousin Hannah, a full-time student who lives with clinical depression and an eating disorder.
She said: "Most of my caring role is emotional support. We've always been close and good friends socially, so it took me a long time to realise that I had become a carer – I'd always associated the term more with physical care.
"For a long time I felt very responsible as although Hannah receives psychiatric help, she doesn't have a big support network, and I started to have panic attacks and get very anxious.
"Now, I have regular therapy sessions which have helped me to establish some boundaries and to process things for myself, and also mean I can support my cousin better.
"Luckily, my manager has been really supportive and flexible, especially on the odd occasion I've needed to take time to be with Hannah at such short notice."
* Names have been changed