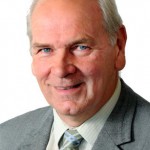 COUNCIL leaders have welcomed the arrival of the first tenant in newly-created office space on land developed alongside the Bexhill to Hastings Link Road.
Park Holidays has moved around 90 members of staff into Glovers House, with plans to expand in the future and create more jobs.
Glovers House is a 25,235 sq ft business centre with offices and shared meeting areas developed by Sea Change Sussex as part of a larger enterprise park – on land which has been opened up by East Sussex County Council's Link Road.
"The arrival of Park Holidays at the Bexhill Enterprise Park is fantastic news and evidence that the benefits of the Link Road are beginning to be realised," said Cllr Keith Glazier, the county council's leader.
"As well as having a significant impact on reducing traffic congestion and shortening journey times, the Link Road will provide a major boost to the county's economy by opening up large areas of land for housing and business development."
Cllr Glazier added: "The fact that the new business tenants are taking over the whole of Glovers House goes to show the demand that exists for good quality office space in the region, and is a positive sign of the economic progress being made in East Sussex."
The Bexhill to Hastings Link Road, to be known as Combe Valley Way and due to be completed this year, is expected to bring in around £1 billion of investment, with the creation of 2,000 new homes, 3,000 new jobs and the development of business space.