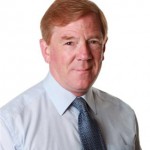 PEOPLE in Hastings will have a new venue to register births, deaths and marriages as the town register office moves to its historic new home.
The facility will begin the move from its current setting, in the Summerfields complex in Bohemia Road, to its new base at Hastings Town Hall, on Monday, January 18.
For that week, the old office will be open for registration of deaths only, while the move to the Town Hall takes place.
From Monday, January 25, the register office at the Town Hall will be open for key services, including registration of births, deaths, marriages and civil partnerships, change of name deeds and providing copies of birth, death and marriage certificates.
Finally, from Monday, February 1, the new register office will begin hosting ceremonies, including wedding and civil partnerships, renewal of vows and citizenship ceremonies, hosted in the Victorian splendour of the council chamber and former mayor's parlour.
Cllr Chris Dowling, East Sussex County Council lead member for community services, said: "The new register office will allow us to offer a new, more central base for all the services the current office currently provides.
"The move also means people can have their wedding or civil ceremony in a really attractive, historic setting, making it the ideal venue for their special day.
"There will be some temporary disruption to services while the move takes place, but we'd ask people to bear with us as the changes will provide people in Hastings with a register office fit for the 21st century."
The new register office will be open for the same hours as the current one, from Monday to Friday from 9am to 5pm, and at weekends for ceremonies only.
As at present, people are asked to contact the office in advance to make an appointment, by calling 01424 726530 or emailing hastings.registrar@eastsussex.gov.uk