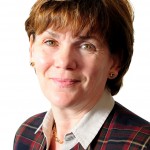 A REPLACEMENT shuttle bus, free weekend parking and special offers for bus passengers are being offered to help people in Uckfield as the next stage of a town centre improvement scheme gets underway.
The measures, which begin on Sunday, February 21 2016, have been announced by the Uckfield Town Centre Highway Improvement Scheme project board, made up of representatives of East Sussex County Council, Wealden District Council and Uckfield Town Council.
To help bus passengers affected by the introduction of a one-way route southbound in High Street during the eight-month scheme, a shuttle bus will operate northbound from Uckfield bus station via a diversion to the northern point of the roadworks.
Residents in Manor Park and Church Coombe will also be able to use the shuttle bus to get to and from Uckfield town centre, with a flat fare of £1. Holders of bus tickets, cards and passes will be carried for free.
People who work in Uckfield are being offered a free four-week bus saver ticket on Brighton & Hove buses, followed by a special offer of a flat-fare zone stretching from Uckfield to Lewes and Crowborough.
Meanwhile, Network Rail is offering residents and visitors free parking at weekends in the 172-space car park at Uckfield Railway Station.
Access for emergency vehicles will be maintained throughout the works.
Cllr Claire Dowling, chairman of the project board, said: "We've been working very closely with Network Rail and the bus companies to provide services which will help people living and working in Uckfield during these works.
"It's important that we do everything we can to minimise disruption, and to get the message out there that Uckfield is open for business throughout this scheme."
Details of changes to bus routes during the work have also been announced, with northbound routes operating from the bus station via Bell Lane and the bypass, rejoining their normal routes at Coopers Green or Maresfield.
Passengers who normally use northbound stops between High Street and the Ringles Cross area will need to use southbound buses or the shuttle bus to travel to the bus station to change buses.
The traffic management arrangements begin at noon on Sunday, February 21 2016, with the work on the scheme to begin the following day. Parents taking their children to and from school after the half term holiday in the area are urged to allow extra time for their journey.
The scheme, which includes pavement widening, new street furniture, upgraded traffic lights, 23 short-term parking spaces and one disabled bay and planting to help mitigate surface water flooding.
Full details of stage two of the scheme, including changes to bus routes, is available online at www.eastsussex.gov.uk/uckfield