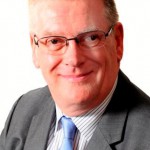 A PIONEERING partnership aimed at tackling blue badge misuse in East Sussex and Brighton & Hove has landed two national awards.
Operation Bluebird was a winner in the parking in the community and parking partnerships categories at the British Parking Awards 2016.
The partnership between East Sussex County Council, Brighton & Hove City Council and Sussex Police aims to raise awareness of blue badge misuse and free up spaces for disabled drivers who genuinely need them.
The scheme includes two dedicated fraud investigation officers working across the two council areas and has also featured enforcement action days and a two-week blue badge amnesty held last year.
Meanwhile, East Sussex and Brighton & Hove is the first area in the country to offer offenders a community resolution – featuring a training session – instead of a criminal record.
Next month, the county council will host an enforcement workshop for the Department for Transport, to showcase the success of the scheme to other south east authorities and advise them on setting up their own enforcement teams.
Cllr Bill Bentley, East Sussex County Council lead member for adult social care, said: "This accolade recognises the benefits of partners working together to take an innovative approach to tackling the scourge of blue badge misuse.
"It's vital that people with a genuine disability are able to park close enough to enable them to access facilities and leisure activities. This scheme is doing a great job of targeting those who misuse blue badges and raising awareness of what an inconsiderate and anti-social act this is.
"The awards are the result of a lot of hard work by a very dedicated team and I'd like to offer them my congratulations."
Operation Bluebird was launched in Autumn 2014, partly funded by a £183,000 grant from the Department for Communities and Local Government.
In 2015 in East Sussex, 158 blue badges were seized, 14 people were prosecuted for blue badge misuse and 37 community resolutions were issued.
Cllr Gill Mitchell, chair of Brighton & Hove City Council's environment, transport and sustainability committee, said: "The majority of blue badges are used legitimately but those which aren't take away disabled parking spaces from people who really need them – that's why Operation Bluebird was launched.
"It is making a real difference and we are pleased that this work with our partners has been recognised with two national awards."