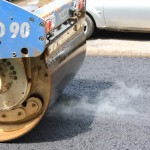 REPORTING and fixing highways issues in East Sussex will become easier and quicker as a new provider takes over responsibility for the county's roads.
Costain CH2M, a joint venture consisting of construction specialist Costain and civil engineering and programme management company CH2M, has been appointed by East Sussex County Council as its new highways service provider and begins work on the programme on Sunday, May 1 2016.
The new joint venture will be responsible for highways services including maintaining roads, street lights and traffic signals, duties previously carried out by three separate contractors and the council.
The new contract will see the introduction of a new website and online system for people to report highways issues, which can be found at www.eastsussexhighways.com
Meanwhile, the county's existing highways stewards will continue in their roles, and will have increased powers to fix minor defects themselves, speeding up the time of repair.
Cllr Carl Maynard, East Sussex County Council lead member for transport and environment, said: "The new contract will offer better value for money and an improved service to residents.
"Roads are an important issue for people in East Sussex and ensuring we have a well maintained highways network is vital for the prosperity of the county."
The new online reporting system will allow people to log and monitor their enquiries through the new website and access much more information in real time about active and planned works.
A spokesman for Costain CH2M, said: "This is an exciting opportunity to deliver a first class, fully integrated service for the people of East Sussex.
"We've been working hard to ensure the switchover goes as smoothly as possible, and people should start to see some improvements, particularly in how they can report any problems on the roads and the speed with which we can repair them."
The seven-year contract includes fixed costs for routine maintenance such as grass cutting, pothole repairs and winter gritting, providing more certainty over the cost of the service.
Meanwhile, a new incentives and penalties system will be introduced to ensure value for money is achieved while providing the best possible service to people in East Sussex.
As well as using the online reporting system, people can continue to report highways issues by calling the highways contact centre on 0345 6080193 or find regular highways updates on Twitter @esccroads