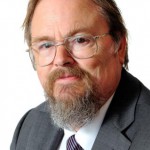 SECONDARY schools across East Sussex are being encouraged to build stronger links with local businesses and boost their careers education.
East Sussex County Council is urging schools to sign up for the new Enterprise Adviser Programme which sees schools matched with local businesses.
"The aim of the scheme is to provide a business perspective to ensure that young people are able to make more informed choices, raise their aspirations and to support them to become more ready for work," said Councillor Rupert Simmons.
"The benefits of the programme are already becoming apparent to the ten schools and businesses our Enterprise Co-ordinators have matched since November 2015, and we hope that by the end of the year all secondary schools and colleges have taken advantage of this important opportunity."
Claverham Community College in Battle is one school which has signed up to the Enterprise Adviser Programme and has been matched with General Dynamics, a global aerospace and defence company based in St Leonards.
Headteacher Paul Swatton said: "It is really important that our students are given the best possible advice and support when it comes to choosing and working towards their future careers.
"The Enterprise Adviser Programme gives us the opportunity to improve the help we can offer and gives a business perspective to our careers education.  Although the programme is in its early stages, we are already seeing this benefit our students and look forward to continuing to work with General Dynamics."
Once matched to schools, Enterprise Advisers from local companies will work with school leaders and careers staff to develop the careers strategies and careers education currently provided in the school. The Enterprise Adviser Programme is funded by the Careers and Enterprise Company and East Sussex County Council.
Martin Ellis, chairman of Skills East Sussex, said: "Any initiative that brings schools and employers closer together has to be a good thing. Preparing youngsters better for the world of work can only have an upside.
"It's also good to see the enthusiasm that East Sussex Enterprise Co-ordinators, Sarah Freeman and Debbie Martin, have for this project and I'm sure they'll sustain this as they work towards their objectives."
An official launch of the Enterprise Adviser Programme took place at the De La Warr Pavilion in Bexhill recently, and gave representatives from schools and businesses from across East Sussex a chance to learn about the benefits of the scheme.
The event was opened by Nus Ghani, MP for Wealden and speakers included Jan Pinkerton from the Careers and Enterprise Company and Cath Brunger from AXA PPP, who high-lighted the benefits to business of working with schools.