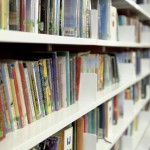 CHANGES to opening hours at libraries across the county will be discussed by council leaders next week.
East Sussex County Council's Cabinet will meet on Tuesday, July 19 to decide whether to agree revised opening hours which could save the authority around £500,000 per year.
Residents were asked for their views during a 12-week consultation earlier this year and proposals have been revised to take into account the feedback received.
"Our proposals have been built around evidence of how people are using their libraries," said Nick Skelton, the county council's assistant director for communities.  "The consultation period gave residents the opportunity to tell us how the proposed changes would affect them so that we could ensure that the final proposals put forward meet their needs."
Cabinet members will be asked to approve an average 25 per cent reduction in opening hours across the county's 24 libraries. The proposals are made in a context of changing trends in how people access the Library and Information Service, with the number of actual visits falling and access to online services, through the e-library, increasing.
If agreed, opening times will continue to vary across the county to meet local needs, but libraries will generally not open before 10am or after 5pm.  Libraries that currently open later than 5.30pm would retain one evening opening until 6pm on a Thursday, with the exception of Ringmer Library.
Following feedback from the public, changes have been made to the proposals for 11libraries including Seaford Library having one late opening and Ringmer Library opening on a Saturday morning instead of a Tuesday evening. This means that all of the county's libraries would now open on a Saturday.
No changes have been proposed for the mobile library services or e-library service, which allow members to access e-books and e-audiobooks and a range of free online reference materials 24 hours a day. Library materials can also be renewed by phone 24 hours a day.
The proposals are part of a wider transformation programme for the county's libraries, which Cabinet approved in December 2015, and will help towards the library service's savings target of £2million over the next three years.
The full cabinet report can be found here.
A total of 2,970 people responded to the public consultation which ran from January 11 to April 3, 2016.
The proposal has been developed using data collected from across the library service which shows that between 86 and 91 per cent of visits to libraries, use of library computers and wifi, loans, renewals and returns take place between 10am and 5pm.