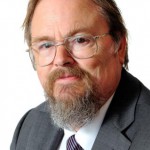 BUSINESSES in East Sussex are being encouraged to take part in a scheme aimed at helping young people find their path in life and boosting their career prospects.
The Open Doors project, run by East Sussex County Council, on behalf of Skills East Sussex – the county's strategic body for employment and skills – will see year nine pupils across the county visiting a variety of local businesses to learn about the world of work.
Organisers hope the scheme will help pupils find out about the skills employers need and decide which subjects to study at GCSE to help them in their chosen career path.
Open Doors, which runs from November 7 to 19 2016, will see students visit three to four businesses in one day, with each visit lasting between 45 minutes and an hour.
Visits can include tours, talks, demonstrations or employability-related activities.
Cllr Rupert Simmons, East Sussex County Council lead member for economy (pictured), said: "Evidence shows that the more contact young people have with employers while they're at school, the more likely they are to be in employment, education or training as adults.
"By taking part in Open Doors, employers can offer a real insight into how their business works and promote careers in their sector to young people and their parents.
"I'd strongly urge businesses to get involved in a project which can have a real impact on helping young people find their way in the world and boosting their career prospects."
Open Doors is being run by the county council in association with Sussex-based jobs board Love Local Jobs and STEM Sussex, which encourages young people into science, technology, engineering and maths subjects.
The scheme is part of the Skills East Sussex 'Progress' project, funded by the county council, the charity CXK and £200,000 funding from the Government-backed Careers and Enterprise Company, which runs until June next year.
Participating businesses will be awarded the East Sussex 'Industry Champion' kitemark.
Businesses are asked to register their interest in taking part in the Open Doors scheme by emailing opendoors@eastsussex.gov.uk