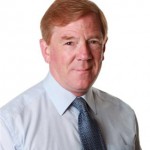 AN East Sussex Library which was forced to close due to flooding is set to reopen with a new look and an improved service.
East Sussex County Council has confirmed Pevensey Bay Library will open its doors to the public once again on Tuesday, August 30 2016 after undergoing internal repairs and redecoration.
The library, in Richmond Road, closed in January 2015, when the building suffered extensive damage in the latest of a series of flooding incidents.
During the closure, a scaled-down service has been offered from a temporary location in nearby St Wilfrid's Church Hall.
As well as a range of adults and children's books, audiobooks and DVDs, the revamped library has been equipped with new computers offering access to information and online resources, and also offers Wi-Fi access for the first time.
Cllr Chris Dowling, East Sussex County Council lead member for community services, said: "We're delighted to be in a position to reopen the library.
"I'd once again like to thank residents for their patience and understanding during the closure and to express our gratitude to the church hall for allowing us to use their premises as a temporary library.
"Given the location of the library below ground, we know that it's not possible to make the building completely flood-proof, but we are continuing investigations to try and reduce the risk of something like this happening in the future.
"We look forward to welcoming residents back to the library and giving them the chance to take advantage of the improved facilities which are on offer."
The library will be open from 10am to 12.30pm and 2pm to 5.30pm on Tuesdays, Thursdays and Fridays, and 10am to noon on Saturdays.
More information about library services in East Sussex is available online at www.eastsussex.gov.uk/libraries