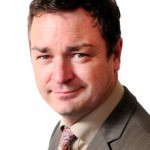 PEOPLE in East Sussex are being urged to hunt out the 'unusual suspects' lurking in their home – and recycle more of their waste.
To mark national Recycle Week, which runs from September 12 to 18 2016, residents are being urged to become 'household detectives' and look out for items they may not routinely recycle.
East Sussex County Council works with local district and borough councils to recycle or compost 42 per cent of the county's waste.
However, while many people routinely put their glass bottles, cans and newspapers out for recycling, they may not be aware other items such as aerosol cans, toilet roll tubes, shampoo bottles and dishwasher tablet boxes can also be recycled.
Cllr Carl Maynard, county council lead member for transport and environment, said: "Residents in East Sussex do a fantastic job in recycling their rubbish, but we should always strive to do more.
"By turning sleuth and hunting out items in the household they might not normally consider recycling, people can help us to increase the amount we recycle even more.
"Every single item that is reused or recycled helps us to save money which can be used for other services, reduce the amount that goes to landfill and play our part in helping the environment."
Household items that can be recycled in East Sussex include:
– In the bathroom: toilet roll tubes, toothpaste boxes, and plastic shampoo or shower gel bottles
– In the bedroom: tissue boxes and deodorant cans are accepted in recycling collections
– In the living room: newspaper, envelopes, cardboard packaging and air freshener aerosol cans
– In the kitchen: boxes from breakfast cereal and dishwasher tablets can be recycled along with washing up liquid bottles, plastic bleach bottles and surface cleaner bottles.  In Eastbourne, Hastings, Rother and Wealden, residents can also recycle plastic pots, tubs and trays and drinks cartons.
More information on what items are collected for recycling from the home is available at
www.eastsussex.gov.uk/environment/rubbishandrecycling/rubbishcollection