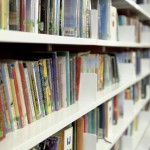 ORE Library, in Old London Road, will be closed from Tuesday, September 27 to Friday, September 30 2016 for essential building works.
The library will re-open on Saturday, October 1 2016. The county council would like to apologise for any inconvenience.
Customers can use any other East Sussex library, including those at Hastings, Hollington, Rye and Bexhill.
Hastings Library opening times:
Monday 9.30 – 6.00
Tuesday 9.30 – 6.30
Wednesday 9.30 – 1.00
Thursday 9.30 – 6.30
Friday  10.30 – 6.30
Saturday 9.30 – 5.00
Hollington Library opening times
Monday        9.30am to 1-pm / 2pm to 5.30pm
Tuesday       9.30am to 1pm / 2pm to 5.30pm
Wednesday Closed
Thursday     9.30am to 1pm / 2pm to 5.30pm
Friday          9.30am to 1pm
Saturday      9.30am to 1pm / 2pm to 4pm
Sunday       Closed
People can also take advantage of the council's e-library to browse the catalogue, borrow e-books and read magazines via Zinio.
More information is available at www.eastsussex.gov.uk/libraries or by calling 0345 6080195.