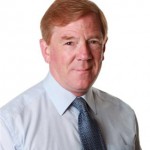 PEOPLE who receive scam mail are being given the chance to bin it and get advice and support from experts – in a campaign running in East Sussex libraries.
East Sussex Trading Standards has teamed up with county libraries to launch its 'Scamnesty', which launches in November 2016 and runs until February.
The scheme will run each week in a different library, where residents will be able to dispose of scam mail confidentially in a scam post box for it to be shredded.
People will also be able to talk to Trading Standards and partner organisations, while an awareness session as part of the national Friends Against Scams initiative offering advice and support will be held in each library.
Cllr Chris Dowling, East Sussex County Council lead member for community services, said: "Perpetrators of scam-based fraud are committing a criminal offence which often affects the most vulnerable people in society.
"Scams can come in many forms – by post, email, telephone or in person – and cost an estimated £5 to £10 billion of financial damage to UK consumers every year.
"As well as the financial impact, scams can often take a heavy psychological and emotional toll on victims, many of whom are left feeling socially isolated and embarrassed to tell anyone what has happened.
"Our libraries play an important community role across the county. By holding these sessions in the libraries, we can reach out to local people, from venues that are convenient and easy to access.
"This is a great service that helps our residents, and their families and friends,  from becoming victims of scams."
Scamnesty launches at Uckfield Library on Monday, November 21 2016 and runs until the week beginning Monday, February 6 2017.
Anyone who's concerned they, or someone they know, may be being scammed is asked to report it by calling the Citizens Advice consumer helpline on 03454 040506.
More information about Friends Against Scams is available online at www.friendsagainstscams.org.uk
Scamnesty is running at the following libraries on the following dates (2016):
Uckfield – w/c Monday, November 21
Battle – w/c Tuesday, November 29
Eastbourne – w/c Monday, December 5
Lewes – w/c Monday, December 12
Hastings – w/c Monday, December 19
Peacehaven – w/c Tuesday, January 10
Bexhill – w/c Monday, January 16
Seaford – w/c Monday, January 23
Newhaven – w/c Monday, January 30
Hailsham – w/c Monday, February 6