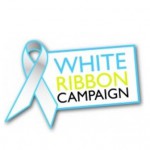 EVENTS are being held in East Sussex to mark a global event aimed at stopping violence against women.
East Sussex County Council, in conjunction with Safe in East Sussex, the county's Safer Communities Partnership, is backing White Ribbon Day on Friday, November 25 2016.
To mark the day, which coincides with the International Day for the Elimination of Violence Against Women, events are being held in Hastings and Eastbourne.
Meanwhile, people across the county are being urged to sign a pledge to stand up against violence against women.
Two years ago, East Sussex became only the second county council in the country to receive White Ribbon status, recognising its efforts to tackle the issue.
Cllr Bill Bentley, county council lead member for adult social care, said: "Violence against women remains a problem around the world and all of us have a responsibility to take a stand against it.
"The events which are happening on Friday, and in the weeks which follow, are aimed at raising awareness, educating people on how to recognise and report abuse and highlighting the support services which are available.
"I'd urge as many people as possible to show their support for this cause by signing the pledge never to commit, condone or remain silent about domestic violence and abuse."
On Friday from 11am to 2pm, information stands will be in Eastbourne's Arndale Centre, raising awareness of the White Ribbon campaign, issues around domestic abuse and services available.
On the same day from 9am to 5pm a White Ribbon Day event will be held in Hastings town centre, including public pledges being made at noon outside Costa Coffee and Caffe Nero, while at night the seafront lights will turn white to mark White Ribbon Day.
On Wednesday, December 7 2016, Brighton's Komedia nightspot is staging a 'Charity Chuckle' event; a night of comedy hosted by former Edinburgh Comedy Award winner Bridget Christie. Tickets are available online at www.komedia.co.uk
More information can be found at www.safeineastsussex.org.uk/white-ribbon-campaign.html while people can sign the pledge and find out more information about the White Ribbon campaign at www.whiteribboncampaign.co.uk